Lake Texoma Fishing Reports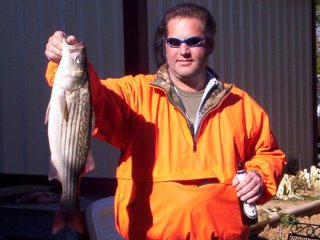 January 31st Fishing Report
With the cold weather we've started our trips a little later in the day this week. The bluebird skies has made it slow fishing in the mornings. You can still catch a few but the late afternoon bite is much better.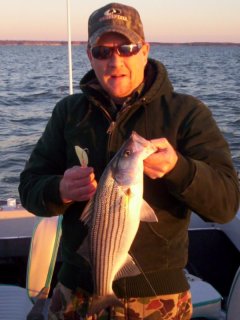 I am still using 1oz glow sassy shads. When you cast the lure let it sink all the way to the bottom. Sloooow retrieve is working the best and the bite is a very soft tick. I've also moved out to a little deeper water 45'-60'. If you see seagulls sitting out there its worth looking at, more than likely they are sitting near the bait and the fish should be close by. Drift fishing bait has also produced . A lot of fish over the 20" slot and they are footballs.
Dress warm and GOOD FISHING.

Catch fish like a PRO
with
STRIPERMASTER