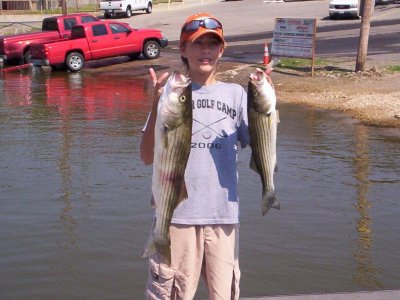 October 3, 2007 Fishing Report
Over the past week fishing on Lake Texoma, I have seen a big change in the size of striper's being caught. Some very good sized fish are being caught early in the morning, just after sunup, on shallow waters, 2 feet and less on "Pencil Poppers". A lot more seagulls are also starting to work the water. It seems that every year around this time they show up overnight.
It is tough fishing on the weekends due to the numebr of boats on the lake. A lot of folks are chasing the birds and you can catch some fish but be careful as it is very tight quarters. I'm finding it easier to avoid the run and concentrate on the ledges and drop-offs off of the flats and have had very good results catching good sized fish.
Surface Temperatrue is 79 degrees and going into October this water temp will be dropping as the fishing is heating up. 1 ounce Ghost Minnow Slabs are working great and 1 ounce Cojo Minnows are working well when the fish are on top.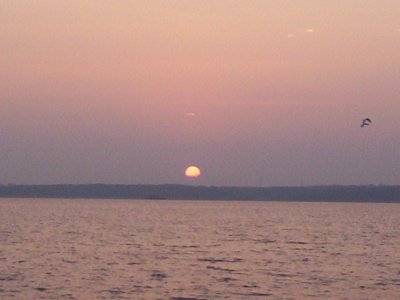 Be careful when you get out on Lake Texoma as there are numerous boats out there running every which ways almost as if it is their first time in a boat, Guides included. So be careful and courteous to your fellow fishermen and enjoy a great day on Lake Texoma.
Catch fish like a PRO
with
STRIPERMASTER