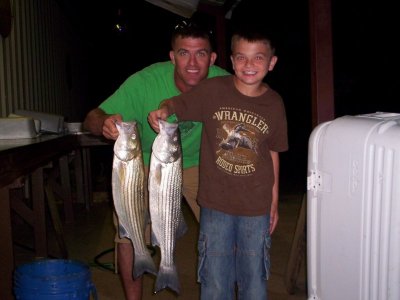 May 29, 2008 Fishing Report
Lake Texoma striper fishing since my last report has been fantastic.. We have been catching good limits of fish and the action has been about as fast as it gets. I am fishing live bait while mainly on anchor. The stripers are being found in a great variations of depths, anywhere from 18-55 feet of water. I have been concentrating on humps, ditches and ledges and only occassionally drift fishing. I have talked with several of my lure chunking friends who say they are also doing well on topwaters and sassy shads early in the morning..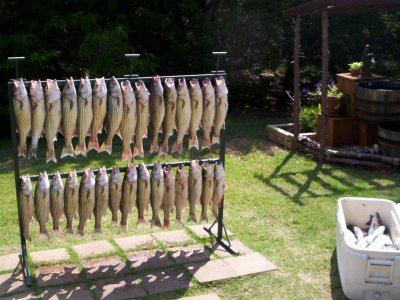 The current lake level is at 617.77 with a water temperature of 73 degrees. .Almost all the striperas caught this past week have finished the spawn and we should soon see them moving out into deeper waters.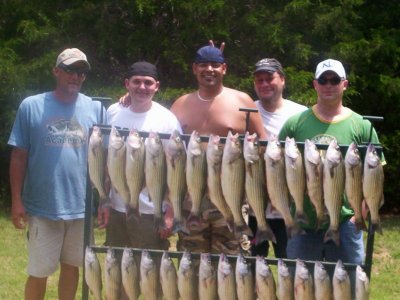 The Memorial Day Weekend which marks the start of the Lake Texoma boating season has now passed. Seeing the number of boats and campers around the lake and the traffic getting to and from Highport Marina you can see that Lake Texoma is back in business. Be safe and enjoy some summer fun, fishing on Lake Texoma.
Catch fish like a PRO
with
STRIPERMASTER