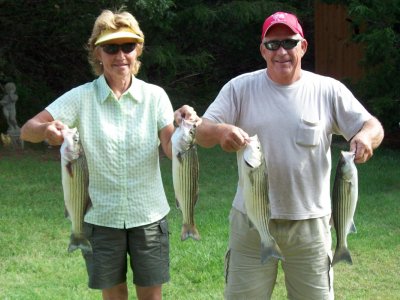 July 3, 2008 Fishing Report
Fishing for stripped bass on Lake Texoma the past week has been outstanding. At this time I am are still fishing live bait (Threadfin Shad) and am back to anchor fishing. I'm fishing the ledges of the creek channels and the main river channel. The stripers have moved a little deeper since my last report. We are now fishing in 40-55 feet of water.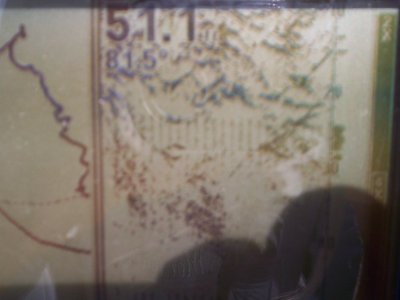 The two toughest things of fishing live bait this time of year is catching the bait. After the spawn the bait has scattered put looking for cooler water which means a lot more throws of the cast net to catch enough bait to be able to fish with. The second challenge is keeping your bait in good shape through the heat of the day. This time of year I use a little ice and bait saver in my shad tank to help them make it through the day.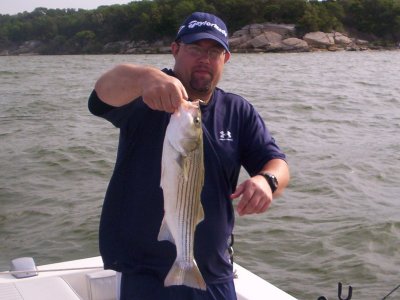 Top-water fishing has been very good at first light and for the last hour or so of daylight in the evening. We are still looking for good schools of slab fish with little luck. We anticipate this will change very soon and the fun of catching the stripers on slabs will kick in.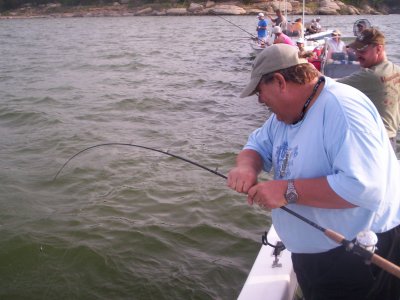 &nbsp I have come up on two boats in distress this week. Both needed to be towed back to the ramp. The first was for a dead battery and the second simply ran out of gas. Make sure your boat is ready for a day on the lake. Batteries do wear down so if your not sure of their condition, pull them and take them to any auto parts store or repair center and have them tested. And don't forget to check and make sure you have plenty of gas, Lastly make sure you have plenty of fluids in the ice chest to stay hydrated with as the temperature is getting hot tight along with the striper fishing. Have a safe enjoyable day on Lake Texoma..
Catch fish like a PRO
with
STRIPERMASTER