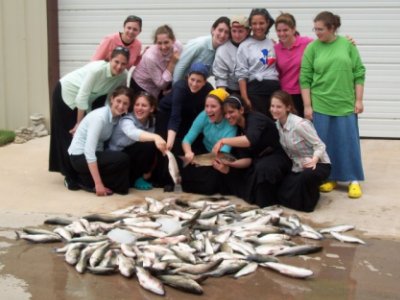 July 25, 2008 Fishing Report
Sorry for the delay in posting a new report, been extremely busy as the striper fishing on Lake Texoma this past two week has been outstanding. Our Lake Texoma stripers have been making morning runs like clockwork. Although you can catch these fast moving stripers on live bait, I prefer to use slabs, 1 1/2 and 2 ounce white and chartreusse Lorens Slabs and we we find large schools of stripers working the surface top water baits, "Pencil Poppers" and "Chug Bugs".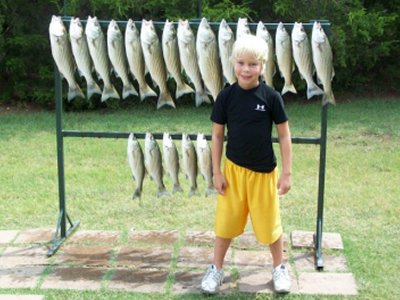 &nbsp Due to the amount of boat traffic on the lake, I have been having the best luck with slabs. During this time of year we have more boats than normal. It gets shoulder to shoulder and accidents can very easily happen. When chasing these schools of Lake Texoma stripers be very cautious and courteous to your fellow fisherman. The lake water temperature is 86 degrees with a lake level of around 617 feet and dropping and the air temperature has been in the hovering around 100 degrees.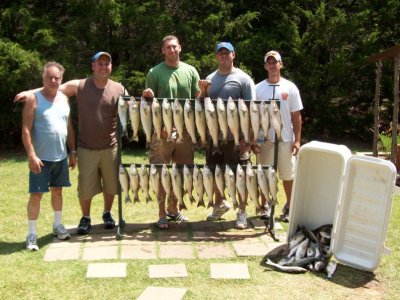 &nbsp Make sure you have plenty of fluids in the ice chest to stay hydrated with as the temperature is getting hot right along with the striper fishing. Lastly, don't forget the SUNSCREEN. Come on out to the lake and have some HOT fun slab fishing for hard hitting stripers on Lake Texoma.
Catch fish like a PRO
with
STRIPERMASTER