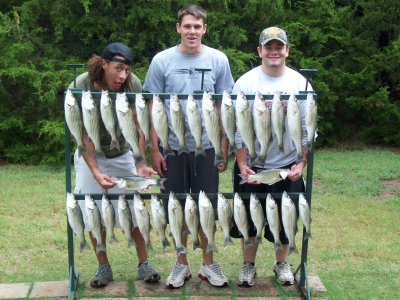 September 4, 2008 Fishing Report
After a hot summer and a few weeks rest, the month of September finds me back to daily striper fishing on Lake Texoma. With the unusually cool days the end of last month and the cloudy and misty days from the outlying remnants of the hurricane, the fish have turned on with a fury. We are still finding alot of stripers working bait on the surface. Sometimes they are on the small side but the ferocity of their taking the bait makes for fun Burning a slab through a school of them will get you good hits and occasionally a big one will try and yank your pole out of your hands.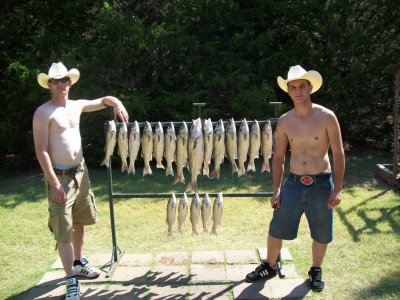 &nbsp This past week I have been mainly using live bait. I still have the slabs ready but I have let the stripers dictate which way I go after them each day out. I'm still fishing off the main river channel, ledges and flats.related to the deeper water where the stripers have been grouped up. Most mornings you can find acres of stripers working the surface from west of Highport all the way to Washita Point and even as far as Denison Dam. This top-water action should last a while longer while live bait fishing will get better and better into September.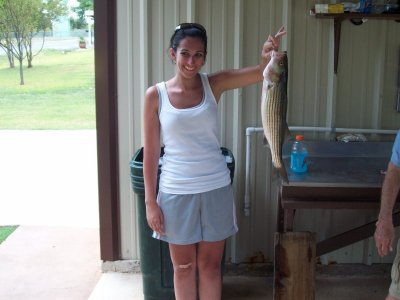 Fall fishing is right around the corner and my weekends are filling up fast. If you have been waiting for some cooler weather striper fishing excitement make your plans and book your trip now. As always remember to be safe and courteous while out on Lake Texoma and enjoy your time striper fishing on beautiful Lake Texoma.
Catch fish like a PRO
with
STRIPERMASTER