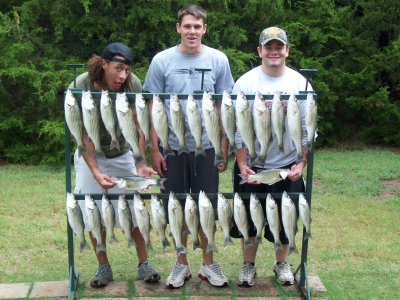 September 28, 2008 Fishing Report
The weather could not have been any better for fishing on Lake Texoma this past couple of weeks. The lake level is 616.30 feet above sea level with a surface temperature of 78 degrees. With the fall, beautiful sunrises, cooler days and light winds have made for great times on the lake. We are still finding stripers working bait on the surface. Sometimes they are on the small side but you can still hook into a good sized fighter on occasion. I have pretty much switched back to using live bait with good results when concentrating on fishing in 35 feet of water or less. Alot of the fish are on the flats just about everywhere you look for them. I have had good luck drifting and even anchoring in 12-14 feet of water. Although I have tried fishing in deep water, I haven't had much luck with it.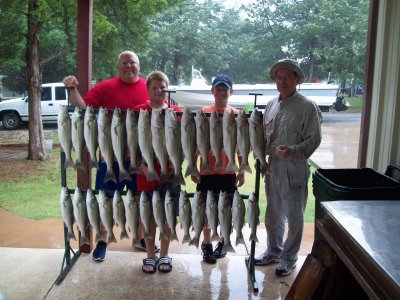 Catfish this past week have been plentiful and although I normally don't fish for them I have been catching some real good eating sized blue catfish everyday. With the cooler weather some more folks are getting out of the house and enjoying the lake. The scorching days of summer kept alot of folks at home and now we are seeing a lot more recreational fishermen and boaters on the water.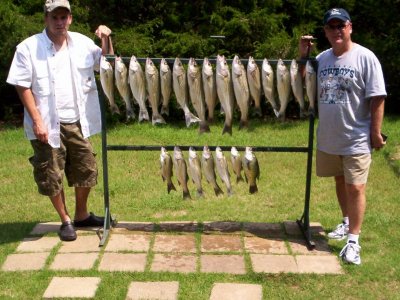 .As always remember to be safe and courteous while out on Lake Texoma and enjoy your time striper fishing on beautiful Lake Texoma.
Catch fish like a PRO
with
STRIPERMASTER