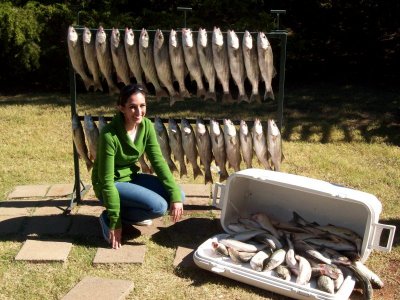 October 27, 2008 Fishing Report
It has been about a month since my last report, so here goes. Lake Texoma elevation is 616.22 with a water surface temperature of 68 degrees. Striper fishing has been good to excellent. We are fishing live bait (thread fin shad) mainly while on anchor as long as the stripers will stay. Some days I have dropped the anchor only to the stripers blow thruough, taking every bait we have down and never come back. So, I am chasing them down and laying alot of anchors. Drifting is working about the same, nothing for awhile then every rod in the boat being hammered. The toughest part of fishing right now is finding bait. Gizzard shad are plentiful but the fish are finicky and prefer the bigger Threadfins.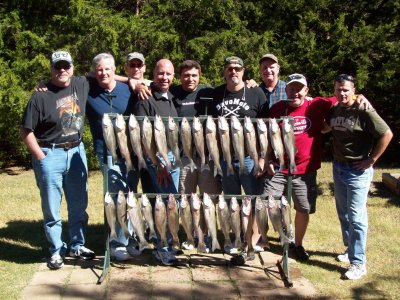 Alot of the stripers are on all the flats in water 30 feet and less. With the cooler waster temperature we should see some larger which should continue to get better through November. The topwater bite dropped off the end of September but has picked up the past week or so in the early mornings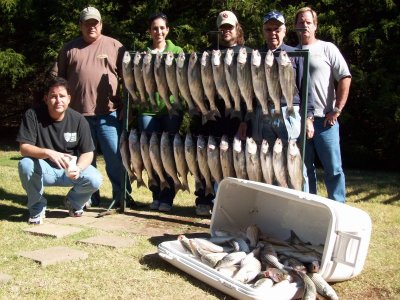 Come out and enjoy some great fall striper fishing and as always remember to be safe and courteous while out on Lake Texoma and enjoy your time on beautiful Lake Texoma.
Catch fish like a PRO
with
STRIPERMASTER