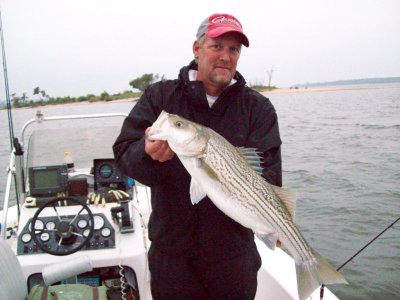 September 17, 2009 Fishing Report
After a hot July and August, the month of September came in with unusually cooler days. With the cooler weather we have ween the striper fishing on Lake Texoma steadily improve. Top-water bite with these cool cloudier and rainy days has been outstanding. Fishing the flats and shallow banks seems to be the best tactic for me. I haven't been chasing the schools on top much as the fish I have been catching on top have been on the smaller side found that most of the stripers working the top are on the smaller side but there is a lot of action and multiple hookups. The better stripers we have caught have been in the 5 to 20 feet of water range. I have fished several bait trips also. We have been using small gizzards shad. and fishing in 30 to 45 feet of water on anchor. We have had no problem catching good limits of Lake Texoma stripers fishing this way.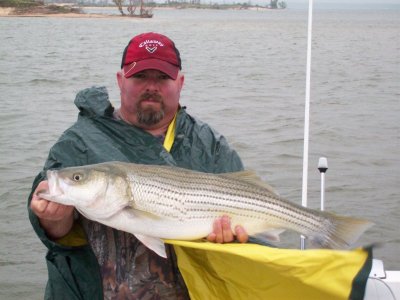 With the cooler weather and shorter days the Lake Texoma water temperature is steadily dropping. With this cooling, the top-water action should continue thru October to early November and this is the perfect time to hook up with a monster Lake Texoma striper. Don't let the cloud covered drizzly days discourage you from coming out as these some of the best days for Lake Texoma striper fishing.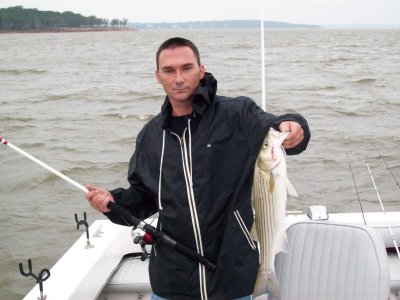 Catch fish like a PRO
with
STRIPERMASTER