August 11, 2010 Fishing Report
Although July was a fabulous month striper fishing Lake Texoma, the first week of August has been just as good. Lake Texoma water temp is 86-88 degrees and lake elevation is 617.31. We're still fishing live bait (gizzard shad) and mainly fishing 65-80 ft of water.The morning feed has been incredible the majority of stripers being caught have been our 20" fish and over.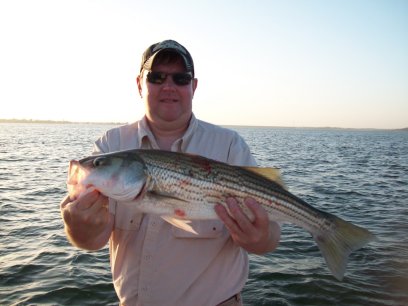 This is the time of year you definitely need to carry a bump board or some type of measuring device as alot of overs are being caught. Remember Lake Texoma striper limit is 10 per day only 2 of the 10 can be over 20". I have heard of some topwater action early but have yet to see large schools working the surface. So come out and try some hot striper fishing action on beautiful Lake Texoma.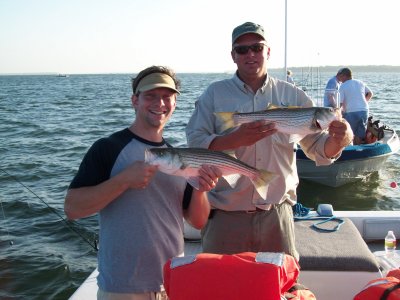 Catch fish like a PRO
with
STRIPERMASTER