September 28, 2010 Fishing Report
Lake Texoma striper fishing over the past four weeks has been very consistent. Although we are not catching alot of the larger fish, the action has been really good. The Lake Texoma stripers are working the surface chasing shad on shallow flats early morning. Most topwater plugs will work along with soft plastic swim baits in white or chartreuse. When the topwater bite is over I'll change to the 1oz ghost minnow slab and work the ledges related to the shallow flats. Drop to the bottom come 1-2 turns up and jig it. With this bait your strikes will come on the fall so you have to keep the slack out of your line or allot of the time you'll never feel the strike.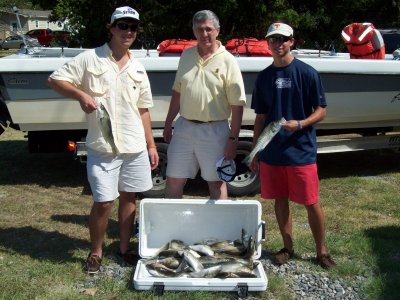 Shorter days and cooler nights the water temp is steadily falling . Lake texoma water temp is 81-84 degrees and lake elevation is 616.76. Moving into the fall pattern the stripers will be on the prowl looking for an easy meal.If you like fishing lures the next couple of months is the time to get out and try your luck at some Lake Texoma striper fishing.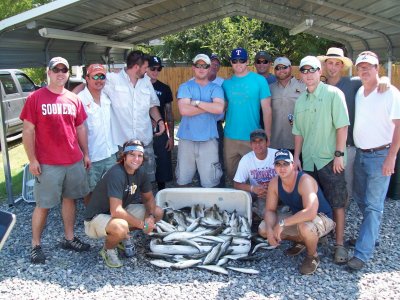 Catch fish like a PRO
with
STRIPERMASTER