December 28, 2010 Fishing Report
Lake Texoma elevation is 616.07 and water temperature is 47-49 degrees. Our Lake Texoma striper fishing continues to improve daily. I fished several trips the week before Christmas and into this week and the striper fishing is probably at itís best right now. With the cold weather settling in and these fast fronts blowing thru the stripers are on their winter feed and really chunking up.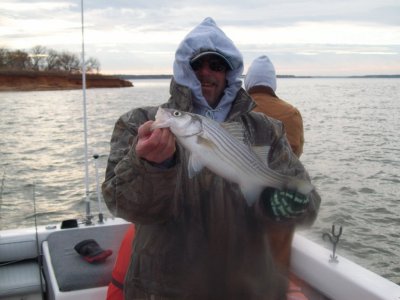 I have mainly fished west of Highport using live bait and the depths have varied almost daily but mainly the 25-50 ft of water. Drifting has worked well but the last couple trips out Iíve fished anchor and really whacked them. Although were still not seeing our larger fish yet the stripers and sandbass were catching are really nice fish. Itís nothing to have a 100 plus fish day between the stripers and sandbass. The seagulls have really helped this past week when wave had the cloud covered days.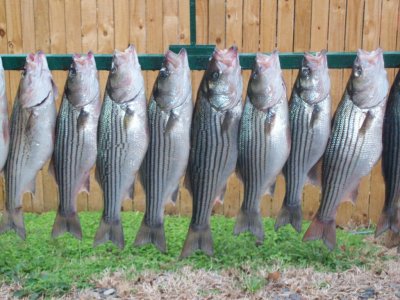 As far as the lure fishing I really havenít tried much and until I have a couple days in a row to check it out I'll stick with bait simply because itís working so well. I have buddies coming out for the New Yearís weekend and we plan on a couple of days of lure chunking and depending on how things go I may start fishing bait/lures.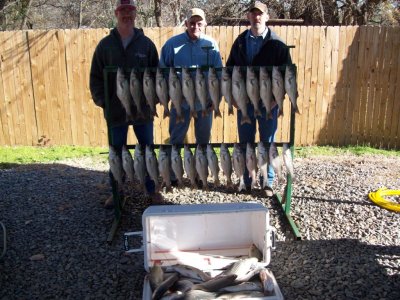 I've moved my trips back to 8-9am to let the sun get up a little and once you get to your spot and set up its really not that bad. If your interested in some winter fishing give us a call or email and we'll get you on some exciting Lake Texoma striper fishing.

Catch fish like a PRO
with
STRIPERMASTER