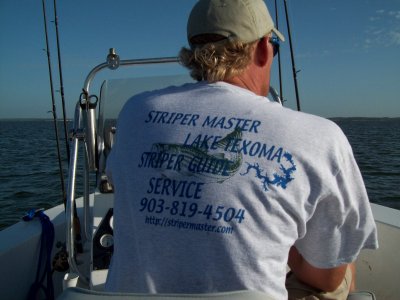 April 18, 2013 Fishing Report


Lake Texoma elevation is 612.33 (4.67 low) and water temperature is 61-65 degrees. The fishing on Lake Texoma the past few weeks has been pretty good. Then this past week the striper fishing has been outstanding. Good limits of Lake Texoma stripers are being caught just about anywhere you fish.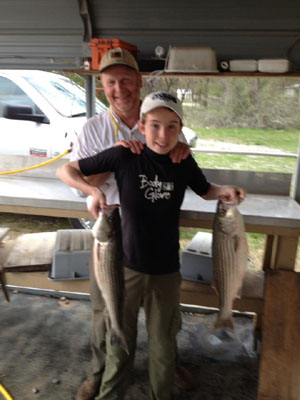 As of now and for the next couple months Iíll fish live bait only. Using thread fin shad I've mainly fished north of Highport Marina either drifting or anchor fishing working the 30-50 foot depth. The Lake Texoma stripers are in the full blown spawn. Most of the fish I've caught the past few trips are mainly males with an occasional female, which makes me think the majority of the females are busy with spawning.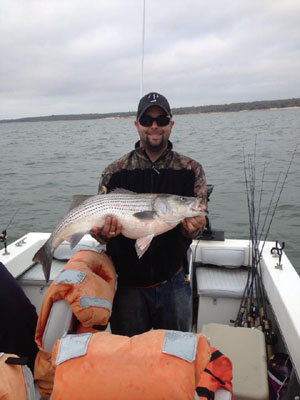 Large schools of stripers are showing up to the west and north of Highport Marina up to the Roosevelt bridge. Some stripers are showing up on the shallow flats in certain areas of the lake. With the warmer temperatures and the much needed rain the Lake Texoma striper fishing this year should be good. I would think that with the condition of the fish this winter and the size of some of the big fish we've caught we are in for another great year on Lake Texoma.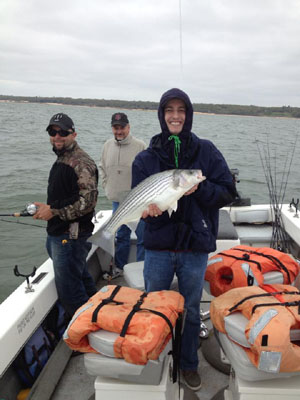 The past few weeks I've seen smiling faces of all ages in my boat. This is the time of year that we as guides get to really sit back and appreciate what we get to do for a living. With the warmer weather here to stay, now is a good time to think about getting out and trying some of our Lake Texoma striper fishing. Whether you are fishing with a guide or with friends and family, the next couple months here are some of the best times to fish Texoma stripers.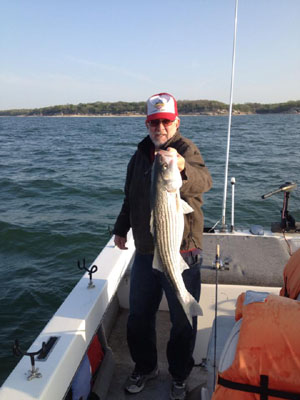 Be safe and enjoy some great fishing on Lake Texoma.



&nbsp

Catch fish like a PRO
with
STRIPERMASTER


&nbsp