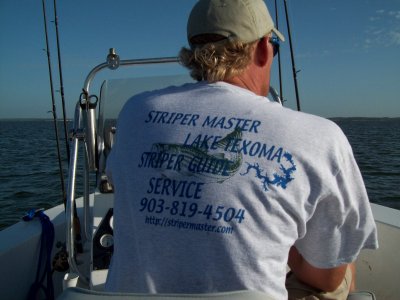 September 11, 2013 Fishing Report


Lake Texoma striper fishing as of the first week of September is still red hot. Water temperature is 82 degrees and lake elevation is 616.32. Its nice to see our normal lake level as we work our way out of the hot summer months.As far as the striper fishing were still seeing more of our larger fish from 6-15 lbs. being caught. Normally from July-September I fish slabs,top water or swim baits only. This year has been a little different so I also decided to fish bait. I really like the slab fishing but the daily slab run just hasnít produced for us daily.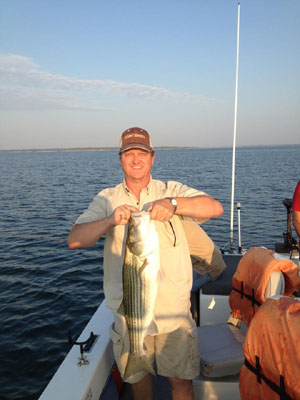 Last week I was able to find good slab fish running ledges in 55-70 feet of water two out of four trips but it was a late morning run. The two days I fished bait I was able to set up on scattered fish and they found us .Every rod for about 20 minutes then they leave and you have to work down the ledge and start all over. Some trips Iím able to put good limits of stripers in the boat and others are just one of those days where every fish you catch is 20Ē or better.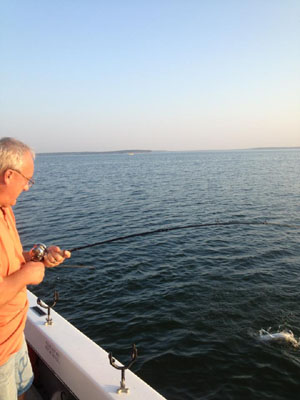 As far as the large schools of stripers working the surface I just haven't found the bigger fish with them very often.Most are the small (8Ē-10Ē) stripers but occasionally there will be some better fish mixed in. Remember our slot limit on Lake Texoma is 10 stripers per day only 2 over 20Ē. Donít estimate make sure you have something to measure with because there are a lot of overs being caught and you donít want to make that mistake.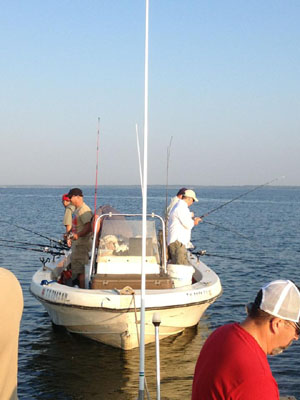 Falls right around the corner with the cooler weather on its way and I expect to see some big stripers caught this fall and winter. So make your plans to come out and try out some of our fall fishing on beautiful Lake Texoma.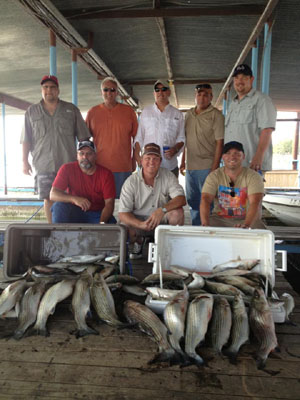 Be safe and enjoy some great fishing on Lake Texoma.



&nbsp

Catch fish like a PRO
with
STRIPERMASTER


&nbsp